Partners
The Market is made possible by the



In partnership with

and


Centre national du cinéma et de l'image animée

The Centre National du Cinéma et de l'Image Animée (CNC), launched in1946 is a state organization under the authority of the Ministry of Culture and Communication. Frederique Bredin is the president of CNC. The main CNC missions are :
- To sustain the film, audiovisual, video, multimedia and technical industries economy. The CNC handles the state funds for the film and audiovisual industry as well as the grants from the Ministery of Culture and Communication.
- Regulations
- Promotion of film and audiovisual and their diffusion to all audiences
- Preservation and promotion of heritage cinema.

www.eclair.digital
www.ymagis.com
Founded in 1907 in the early days of cinema, Eclair (Ymagis Group) is a leading audiovisual services company for professionals of the motion picture and television industries. We provide smart solutions across Europe to producers, DPs, distributors, rights holders, cinema exhibitors, television broadcasters and IPTV, VOD platform operators and video publishers. The company consists of six distinct business units: post production, restoration, preservation, theatrical distribution services, digital, distribution, and versioning & accessibility. Eclair is headquartered in the southern Paris suburb of Vanves with additional offices in Barcelona, London, Berlin, Liege, Karlsruhe, Strasbourg, Auxerre, Rabat and New York. Eclair is part of Ymagis Group, a European company at the forefront of digital technology services for the cinema industry.
For more information, please connect to www.ymagis.com and www.eclair.digital or contact contact@eclair.digital

Hiventy Film Heritage & Post-production is a post-production and filmrestoration laboratory specialized in both photochemical and digital processes. It is located on a historic site in Joinville-le-pont, created by Charles Pathe in 1906, where film history was made. Our laboratory keeps the past alive, with its photochemical unit, while looking to the future by creating the best conditions for the digitization of film and film archives. Hiventy has the infrastructure to exploit nitrate prints and can provide a global offer from 4k scanning to the making of DCPs with the creation of 35mm prints for long-term preservation. Hiventy puts the best effort into customer relations and all services, whether on picture or on sound, are carried out with great care in collaboration with the greatest directors of photography and sound engineers. Since its creation, the firm's motto has remained the same: respect for films and the artistic intentions of filmmakers.
High quality film post-production and restoration laboratory in Lyon, where the Lumiere brothers invented the Cinematographe.
4K Scan wetgate / restoration / post-production.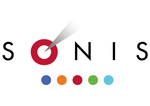 Founded in 1965 by a film professional who made his debut in a major American studio, the Sonis society was built around film distributors for over 50 years. The original activity was editing, storage and distribution of films launching equipment for outdoor display and advertising in cinemas. Since its inception, Sonis has been developing new products & graphic communication services and digital cinema around, to begin to expand its horizon to Advertisers. To support these developments, Sonis has gradually built a special event structure (Escadrille), and a digital display pole with its own business applications, strongly progressing on digital marketing, to finally integrate a complete offering of films Distribution Logistics (Filmor by Sonis).
In summary, Sonis is: two logistics platforms (3000m Paris, Lyon 2,000 m2) to manage the flow of advertising media and film (35mm, DCP, ..) throughout France (more than 10,000 items / month); A desktop manufacturing & buying platform built to handle all the needs in Print competitive market price levels (+ 3 millions euros management Print / year).
A "Service" team dedicated 7/7, 24h / 24 to support the logistics needs, Promotion & event-movies to their theatrical release. An immediate relay of digital film media (Poster, FA) on + 1 300 screens in the largest multiplexes in France. The opening to dedicated digital marketing Cinema: Board Triptych 33 sites, Beacons, Audience Measurement…

The SACD has been society of authors since it was founded in 1777 by Beaumarchais. It gathers more than 57,000 authors from Cinema, Audiovisual sector, Theatre, Dance, Circus, online creation… It defends and manages their rights, supports them in their professional life, provides dedicated services and support creation, diffusion and training through cultural activities financed by remuneration for private copying. The SACD is also present in national and international organizations to protect authors and their works and defend their status and compensation.



The Ficam (Federation of Industries of Cinema, Audiovisual and Multimedia) presided by Didier Diaz is a professional organization gathering 150 companies the activities of which cover the whole range of image and sound technical know-how. Proactive, the Ficam represents, promotes and defends national and international interests of the Technical and Creation Industries. The works of the FICAM gave birth in these last few years to various measures in favour of technical industries, especially within the framework of technological evolutions and innovation.

Federating the creative industries, the Lyon metropolitan area offers aconcentration of companies in the field of imaging: video gaming, animation and cinema give Lyon visibility and an important place on the national- and international scene.
Centralizing 40% of the French industrial activity in digital entertainment, Lyon is also known for its strong concentration of companies and jobs in France, second only after Paris Ile-de-France. Loyal to our history and our patrimony – the birthplace of cinema – the Metropole of Lyon supports the development of the companies in the imaging sector on its territory. Across its numerous talents, it is our identity and a true "made in Lyon" which emerges. The Lyon Metropole has chosen to support the movement. This ambition has already resulted in the creation/setting up of the IMAGINOVE Competitiveness Cluster in 2006, an important support towards the Pole PIXEL (which today houses more than 100 companies, representing 600 jobs in the sector of the cinema, the audiovisual, the web, video gaming, communication and new medias), through the creation of international meetings dedicated to the imaging industry and the support directed towards companies in the Lyon agglomeration.
With more than 42.000 jobs in 700 companies, the Lyon region is one of the major hubs in the world in the digital industries and a major player in the European information community. The Classical film market, an key meeting for the professionals in classical cinema from all over the world, a true incubator open to all professionals from the sector (producers, distributors, networking, business…) enrich our territory making our Metropole more creative and audacious caring for its talents, its know-how and its taste for innovation.