Classic Film Market

The Classic Film Market will be held on Tuesday 17th, Wednesday

18th

,

Thursday 19th

and

Friday, October 20th, 2017

Registrations coming soon !



The 4th edition of the Classic Film Market took take place

on Wednesday

12th

,

Thursday 13th

and

Friday, October 14th, 2016

THE ANNUAL EVENT FOR CLASSIC FILM PROFESSIONALS FROM AROUND THE WORLD
The festival Lumière initiated in 2013 the first and only classic film market in the world.
The MFC: an incubator for projects, networking and business
A unique place, tailored to professionals, for both formal meetings (stands, meeting rooms) and informal gatherings (brunches, cocktail receptions). Symposiums and debates to discuss changes and challenges, roundtables to address practical matters, case studies to encourage the sharing of experiences, and a meeting for distributors of heritage films to discover upcoming releases.
The MFC is open to all professionals in the classic sector: producers, distributors, exhibitors, TV and VOD broadcasters, DVD and Blu-ray publishers, right-holders, institutions, catalog-holders, laboratories, technical service providers.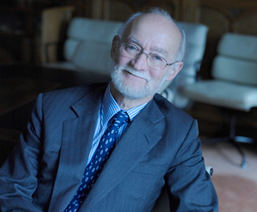 Guest of honor

NICOLAS SEYDOUX
After working for the Compagnie Internationale pour l'Informatique (CII) and Morgan Stanley, he became CEO and then Chairman and CEO of Gaumont in 1975 before being appointed Chairman in 2004. He is highly involved in the defense of film heritage.







THE 2016 EVENTS PROGRAM

---
Wednesday, October 12

11am -12:30pm
Practical roundtable:
"Operation and distribution of classic films: cessation of activity, compulsory liquidation, catalog renegotiation - the ramifications?". Espace MFC
Co-organized by the SACD and the Institut Lumière
---
1pm Brunch at the Market
---
2:30pm - 5:30pm
Inaugural Symposium:
"Assessment: an overview of the classic film market sectors (distribution, theater operations, DVD / Blu-ray, TV and VOD, festivals) in France and around the world." MJC Monplaisir
---
6pm Cocktail reception, invitation by Lumières Numériques. Espace MFC
---
Free evening / Screenings

Thursday, October 13

10am -12pm
Practical roundtable: "Heritage films: promotion, marketing, communication - what means, what challenges?". Espace MFC
---
10:30am - 12pm
Case study: A film documentary presented by its director and producers. Espace MFC
---
12:30pm Brunch at the Market
---
2pm - 6:30pm
Heritage film distributors' meeting: Presentation of the 2016 line-ups. Musée Gadagne
---
6:30pm Cocktail reception, invitation by Eclair.
Espace MFC , with personal invitation
---
Free evening / Screenings



Friday, October 14

9:30am - 11:30am
Focus: "Laboratories in the spotlight". Espace MFC
---
11:45am - 12:15pm
Case study: "Case study: "A restored film presented by its distributor". Espace MFC
---
12:30pm MFC Lunch.
Marguerite Restaurant
---
2:30pm - 4:30pm
Technical topic: "Film matérial--non-exploitation at stakes".Causes or consequences?
Ceasing of activity-Unclaimed Assets, Abandonment-Obsolescence
Co-organized by the FICAM and the Institut Lumière. Espace MFC
---
5pm Final drink, invitation by Hiventy and Kodak. Espace MFC
---
Free evening / Screenings
>> See the detailed program of the 2016 MFC here

REGISTRATIONS ARE OPEN:
>> GET ACCREDITED NOW!

For more information please contact the MFC team:

marchedufilmclassique@festival-lumiere.org

They already registered for the 2016 edition
>> Find HERE the list of companies already registered for the 2016 MFC

Exhibitors participating in the 2016 edition
>> Find HERE the list of companies already registered for the 2016 MFC


Distributors' meeting participants 2016
>> Discover HERE the companies participating in the 2016 edition



The Market is made possible by the



In partnership with

and