A premiere of the restored print of Indochine, in the presence of
Catherine Deneuve, Linh-Dan Pham, Régis Wargnier and the festival guests
SUNDAY, OCTOBER 16 AT 3PM
AT THE HALLE TONY GARNIER
The closing ceremony is a grand celebration, a great moment of festivities, where everyone comes together, in the presence of the festival guests.
We have the pleasure of announcing that Catherine Deneuve will introduce Indochine (1992, 2h32) by Régis Warnier, in a beautiful restored print by StudioCanal, in the presence of Bertrand Tavernier and Régis Wargnier.
Restoration by Studiocanal, our thanks to Carlotta Films.
How to buy tickets ?
- Price : 18 € / 15 € accredited members
- Online by clicking here
A special internet page has been set up in partnership with the FNAC. The tickets must be printed at home. You must create an account on the page in order to confirm your order, or find the page you used in preceding years for the main events of Lumière 2015 and 2014, as well as for the Opening Night and the Lumière Award Ceremony 2016.
- At the festival points of sale (from Monday, September 26, 11am):
• Institut Lumière (Hangar du Premier-Film) 25 rue du Premier-Film, Lyon 8e
• Galerie-photo de l'Institut Lumière 3 rue de l'arbre sec, Lyon 1er

In order to satisfy the greatest number of requests, ticket sales will be limited to 4 tickets per person.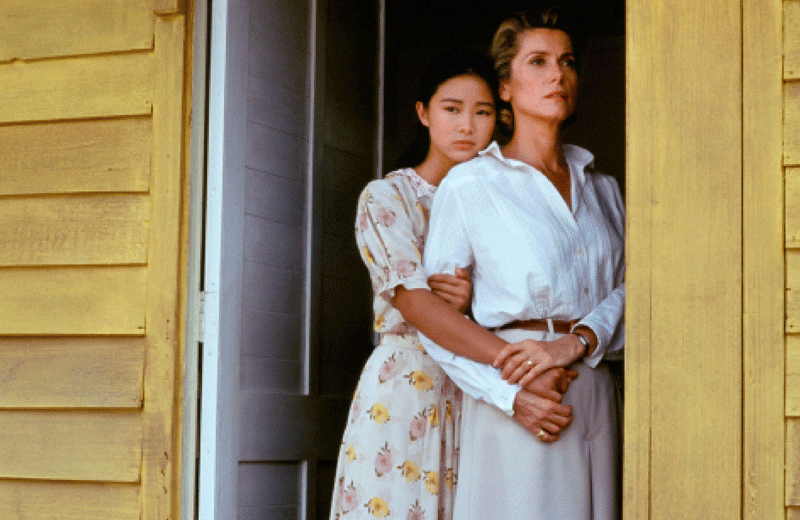 © photos Jean marie Leroy