Quentin Tarantino

will attend the Opening Night of the Lumière festival
At the Halle Tony Garnier, Saturday, October 8 at 6pm


OPENING FILM OF THE FESTIVAL:
Butch Cassidy and the Sundance Kid
by George Roy Hill

SATURDAY, OCTOBER 8 AT 6PM AT THE HALLE TONY GARNIER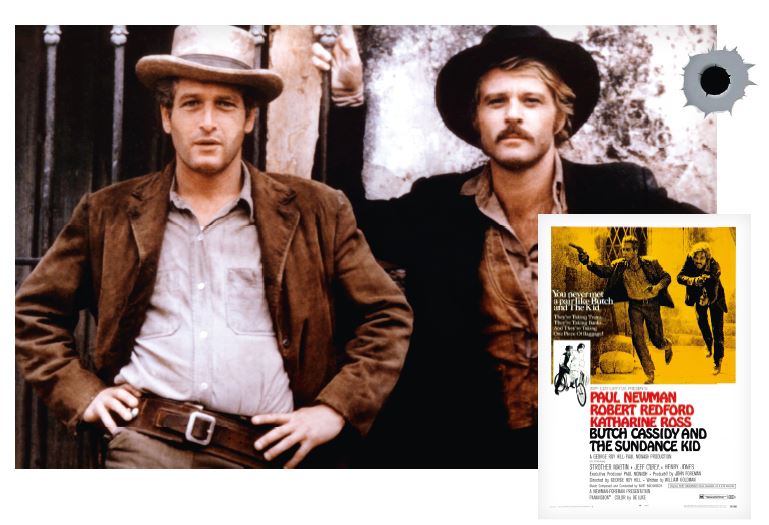 A Lumière Award recipient retraces the steps of his triumph in Lyon…Three years after being the guest of honor, and after leaving an indelible memory, still fresh in the annals of the Lumière event, Quentin Tarantino will return to Lyon to open the Lumière festival at the Halle Tony Garnier, before an audience of 5,000 and with many special guests in attendance.
QT chose to present Butch Cassidy and the Sundance Kid as the movie to open the original retrospective on the theme he selected for the festival: films from the year 1970. The year began in February with the Oscar for best film awarded to Butch Cassidy and the Sundance Kid, a western directed by George Roy Hill, starring Paul Newman, Robert Redford and Katharine Ross.
The film will be screened, as especially requested by Tarantino, in 35mm, on the huge screen at the Halle Tony Garnier.

Tickets go on sale this Friday, October 7 at 11 am
- On the internet: Click here (from Friday, October 7 at 11 am)
A special internet page has been set up in partnership with the FNAC in order to address the high number of requests. You can create your account now or find the account you used in preceding years to purchase tickets to main events of Lumière 2015 and 2014 and for Opening night of Lumière 2016.
To serve the maximum number of people, each order will be limited to 2 tickets each. It is pointless to connect beforehand and keep reloading the page because all connections will be cut off at 10:59min59 seconds, to ensure all users begin on equal footing. At exactly 11am, connections will be treated according to their order of arrival on the server, meaning at random and regardless of each individual's connection speed.
- At the festival points of sale (from Friday, October 7 at 11 am)
• Institut Lumière (Hangar Prime-Film) 25 rue du Premier-Film, Lyon 8th
• Photo Gallery of the Institut Lumière -3 rue de l'arbre sec, Lyon 1st
Price: 18 € / 15 € for accredited members