Lumière 2016 :
Cinema in the entire metropolis of Lyon
Lumière 2016 is coming to the municipalities of the metropolis! The Lumière festival proves once again this year that the cinema is meant to be shared in all its forms, accessible to everyone, everywhere: screenings, exhibitions, meetings with festival guests, workshops for children and the whole family… so many opportunities to learn about and participate in the history of cinema all around Lyon!
Here is the detailed program of festivities in the Lyon metropolis:

BRON
Sweet Smell of Success by Alexander Mackendrick (1957, 1h36)
In the presence of Philippe Garnier
Sunday, October 9 at 2:30pm

Tristana by Luis Buñuel (1970, 1h40)
In the presence of Jean-Paul Salomé
Tuesday, October 11 at 8:30pm

Children of Paradise by Marcel Carné (1945, 3h10)
In the presence of Julie Bertuccelli
Thursday, October 13 at 2pm

The three screenings will be held at Cinéma Les Alizés, 214 Avenue Franklin Roosevelt, 69500 Bron.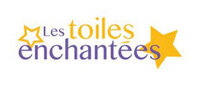 Like every year, the Lumière festival is teaming up with Toiles Enchantées (Magic Screens) to bring the cinema to hospitalized children.
Hôpital Femme-Mère-Enfant
/ BRON

The Iron Giant by Brad Bird (1h26) French version
Wednesday, October 12 at 2:30pm


In the presence of Clotilde Courau




CALUIRE ET CUIRE
Thieves by André Téchiné (1996, 1h57)
In the presence of Gérard Camy
Thursday, October 13 at 8:30pm
Le Méliès, 67 Chemin de Vassieux, 69300 Caluire-et-Cuire

A Letter to Three Wives by Joseph L. Mankiewicz (1949, 1h43)
In the presence of Régis Wargnier
Saturday, October 15 at 8:30pm
Ciné Caluire, 36 Avenue du Général de Gaulle, 69300 Caluire-et-Cuire


CHAMPAGNE-AU-MONT-D'OR
Exhibition of Marcel Carné cinema posters

Médiathèque « le 20 »
, 20 Boulevard de la République, 69410 Champagne-au-Mont-d'Or


CHARBONNIÈRES-LES-BAINS
The Sleeping Car Murder by Costa-Gavras (1965, 1h32)
In the presence of Costa-Gavras
Saturday, October 15 at 8pm
Alpha Cinéma, 24 Avenue Lamartine, 69260 Charbonnières-les-Bains.


CORBAS

The Adultress by Marcel Carné (1953, 1h42)
In the presence of Pascal Thomas
Tuesday, October 11 at 8pm, 5 Avenue de Corbetta, 69960 Corbas

This year, the Lumière festival will return to the Lyon-Corbas prison. After Emmanuelle Devos, Clotilde Courau, Karole Rocher and Arié Elmaleh presented My Name is Joe by Ken Loach, A Monkey in Winter by Henri Verneuil, A Fistful of Dollars by Sergio Leone and Dial M for Murder by Alfred Hitchcock, Abd Al Malik will arrive at Lyon-Corbas to introduce a screening from the Lumière program.
Port of Shadows by Marcel Carné (1938, 1h31)
In the presence of Abd Al Malik
Wednesday, October 12 at 2:30pm
Lyon-Corbas prison


CRAPONNE
Cinema-lecture on Catherine Deneuve by Fabrice Calzettoni
Sunday, October 9 at 6pm
Free entry. Registration recommended. Contact the multimedia center +33 (0)4 78 57 82 85
or mediatheque@mairie-craponne.fr
Plus, enjoy an aperitif during the break.

Mississippi Mermaid by François Truffaut (1969, 2h03)
In the presence of Karine Silla
Sunday, October 9 at 7:30pm
Espace Culturel Eole, 16, rue centrale, 69290 Craponne

Educational workshops
Tuesday, October 11 at 8:30am, 9:30am, 10:30am and 2pm.
Workshops reserved for school groups. Not open to the public.
Médiathèque l'Odyssée, Chemin des Jardins d'Eole (Facing the Espace culturel Eole) 69290 Craponne


DARDILLY
CINE-CONCERT
Seven Chances by Buster Keaton (1925, 56min)
In the presence of Édouard Waintrop
Accompanied on live piano by Raphaël Chambouvet
Sunday, October 9 at 5pm
Ciné Aqueduc, 59 chemin de la Liasse, 69570 Dardilly

Educational workshop by Mokhtar Maouaz: Burlesque cinema
Wednesday, October 12 at 5:30pm
Open to all, registration recommended. Contact the multimedia center at +33 (0)4 78 35 08 02 or at c.joly@mairie-dardilly.fr
Médiathèque de Dardilly, 59 chemin de la liasse, 69570 Dardilly


DÉCINES
Legends of the Fall by Edward Zwick (1994, 2h12)
In the presence of Benoît Heimermann and Niels Schneider
Tuesday, October 11 at 8:15pm

Daybreak by Marcel Carné (1939, 1h33)
In the presence of Vincent Lindon
Saturday, October 15 at 5pm

The two screenings will be held at CinéToboggan, 14 Avenue Jean Macé, 69150 Décines-Charpieu



ECULLY
PREMIERE
Journey Through French Cinema by Bertrand Tavernier (2016, 3h12)
In the presence of Bertrand Tavernier
Monday, October 10 at 3:30pm
Ecully Cinéma, 21 Avenue Edouard Aynard, 69130 Écully


FRANCHEVILLE
CINE-CONCERT
The General by Buster Keaton and Clyde Bruckman (1926, 1h07)
In the presence of Benoît Heimermann
Live musical accompaniment on piano by Eric Moulin
Wednesday, October 12 at 8:30pm
L'IRIS, 1 Montée des Roches, 69340 Francheville

Exhibition: Photographs on the cinema of Buster Keaton.
Médiathèque de l'IRIS, 1 Montée des Roches, 69340 Francheville


MEYZIEU

CINE-CONCERT
Steamboat Bill, Jr. by Buster Keaton and Charles Reisner (1928, 1h10)
In the presence of Benoît Heimermann
Live musical accompaniment on piano by Raphaël Chambouvet
Wednesday, October 12 at 4pm
Ciné Meyzieu, 27 Rue Louis Saulnier, 69330 Meyzieu


MIONS

Port of Shadows by Marcel Carné (1938, 1h31)
In the presence of Aurélien Ferenczi
Tuesday, October 11 at 8pm
Ciné Mions, Place Jean Moulin 69780 Mions


NEUVILLE-SUR-SAÔNE
César & Rosalie by Claude Sautet (1972, 1h51)
In the presence of Delphine Gleize
Wednesday, October 12 at 8pm
Le Rex, 4, avenue du 11 Novembre 69250 Neuville-sur-Saône


OULLINS
Exhibition: "Band of Buddies" movie posters

Educational workshop: Burlesque cinema
Saturday, October 15 at 4pm
Free entry.
Médiathèque La Mémo, 8 Rue de la République, 69600 Oullins


PIERRE-BÉNITE

We All Loved Each Other So Much by Ettore Scola (1974, 2h04)
In the presence of Pascal Thomas
Thursday, October 13 at 8pm
Cinéma MDP, 4 Place Jean Jaurès 69310 Pierre-Bénite


RILLIEUX-LA-PAPE

The Quiet Man by John Ford (1952, 2h09)
In the presence of Laurent Gerra
Monday, October 10 at 8pm
Ciné Rillieux, 83 avenue de l'Europe 69140 Rillieux-la-Pape

Exhibition: Film posters of the cinema of Catherine Deneuve
From Octobre 3 to 16
Espace Charles Baudelaire, 83 Avenue de l'Europe, 69140 Rillieux-la-Pape


SAINTE-FOY-LÈS-LYON

Les Visiteurs du soir by Marcel Carné (1942, 2h)
In the presence of Pascal Thomas
Wednesday, October 12 at 8:30pm

Heaven's Gate by Michael Cimino (1980, 3h36)
Friday, October 14 at 7:30pm

Donkey Skin by Jacques Demy (1970, 1h29)
In the presence of Eric Lartigau
Saturday, October 15 at 5pm

The three screenings will be held at Ciné Mourguet, 15 Rue Deshay 69110 Sainte-Foy-lès-Lyon


Saint-Genis-Laval
CINE-CONCERT – Program of short films by Buster Keaton
The High Sign (1920, 20min)
Suivi de
The Paleface (1921, 20min)
Suivi de
The Play House (1923, 23min)
Suivi de
Cops (1922, 18min)
by Buster Keaton and Eddie Cline.
In the presence of Aurélien Ferenczi
Live musical accompaniment on piano by Romain Camiolo
Sunday, October 16 at 3:30pm
Ciné La Mouche, 8 rue des Écoles 69230 Saint-Genis-Laval

Educational workshop: Film music
Saturday, October 8 at 3:30pm
Open to all upon registration at +33 (0)4 78 86 82 30 or at mediatheque@mairie-saintgenislaval.fr
Médiathèque B612, 49 Avenue Georges Clemenceau, 69230 Saint-Genis-Laval


Saint-Priest
Sympathy for Mr. Vengeance by Park Chan-wook (2002, 2h01) Prohibited -16
In the presence of Hippolyte Girardot
Thursday, October 13 at 8:30pm
Cinéma Le Scénario, Place Charles Ottina 69800 Saint-Priest


Tassin La Demi-Lune
Pardon Mon Affaire by Yves Robert (1976, 1h50)
In the presence of Jean-Paul Rouve
Thursday, October 13 at 8:30pm
Cinéma Le Lem, 62 avenue du 8 mai 1945 69160 Tassin la Demi-Lune

Cinema-lecture on Catherine Deneuve by Fabrice Calzettoni
Saturday, October 15 at 11am
Free entry.
Educational workshop: Secrets of the cinema
Friday, October 14 at 2pm for CM2 classes (2nd grade), not open to the public.
Friday, October 14 at 3pm for one 6ème class (7th grade) and open to all.
Médiathèque de Tassin-la-Demi-Lune, Salle Chopin.
L'Atrium, 35 avenue du 8 mai 1945, 69160 Tassin-la-Demi-Lune


VAULX-EN-VELIN

Pardon Mon Affaire by Yves Robert (1976, 1h50)
In the presence of Guy Bedos and Victoria Bedos
Monday, October 10 at 7:30pm

Lawrence d'Arabie by David Lean (1962, 3h47)
In the presence of Régis Wargnier
Thursday, October 13 at 7:30pm

The two screenings will be held at Pathé Carré de Soie, Carré de Soie shopping center, 69120 Vaulx-en-Velin.


VÉNISSIEUX

The Godfather by Francis Ford Coppola (1972, 2h55)
In the presence of Eric Lartigau
Wednesday, October 12 at 8pm

A Foreign Affair by Billy Wilder (1948, 1h56)
In the presence of Jean-Paul Salomé
Thursday, October 13 at 2:30pm

The two screenings will be held at Cinéma Gérard-Philipe, 12 avenue Jean Cagne 69200 Vénissieux



VILLEURBANNE
Repulsion by Roman Polanski (1965, 1h45) Prohibited -16
In the presence of Gilles Marchand
Tuesday, October 11 at 8:30pm

The Cameraman de Buster Keaton et Edward Sedgwick (1928, 1h16)
In the presence of Chema Prado
Thursday, October 13 at 8:30pm

The two screenings will be held at Cinéma Le Zola, 117 cours Émile Zola 69100 Villeurbanne

Meet with Sandrine Kiberlain
Saturday, October 15 at 5:30pm
Maison du Livre de l'Image et du Son, 247 cours Émile Zola, 69100 Villeurbanne