---
Posted on sunday, october 16, 2016

---
Jeremy Thomas has worked with Bernardo Bertolucci (The Last Emperor), David Cronenberg (Naked Lunch) or Jim Jarmusch (Only Lovers Left Alive). At his master class, the producer spoke of his brilliant career, as well as the trajectory of his father Ralph, a famous British director of the 50s, until the advent of the new wave across the Atlantic.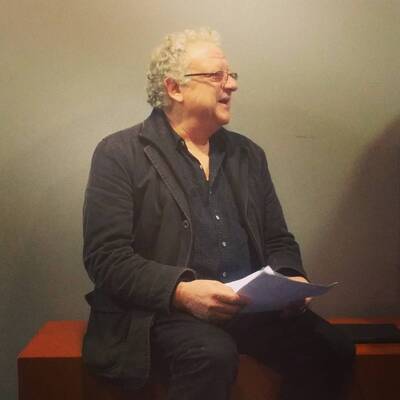 © Institut Lumière / Photo Benjamin Mialot


"We tend to forget how the British film industry was thriving in the 50s. In total, there were about fifteen studios around London. Pinewood employed thousands of people; there was a department to mount the sets, another for editing, and so on. Everything was done in-house, including the directing. Everyone worked for the studios."

"My father made comedies that enjoyed great success in the English speaking world. But the truth is, the UK is an island, it's isolated. Directors like Hitchcock and the actors of the time left to work in Hollywood. It's still the case today. Then came the Swinging Sixties and by the end of the decade, social cinema had begun to emerge. Suddenly, this new wave took precedence, and people who had been extremely successful, like my father, were left aside. He had nevertheless been the king of films for the people. Dirk Bogarde, with whom he had worked about fifteen times, left to work with Visconti. It was his way of saying, "What we did was worthless." They never worked together again."

"I went to work in Australia on instinct, and when I started working for Deep End by Polish director Jerzy Skolimowski, I knew what I wanted to do. I was young; I'd worked on a film by Ken Loach as an assistant. Luck has enabled me to survive in this profession by floating. I have never sunk."
Charlotte Pavard