The village bookshop


In the heart of the Village, the festival bookshop welcomes you daily from 10:30am to 9pm.

Between screenings or during a stroll in the festival village, come check out the themes of a makeshift but real cinema bookshop, this year expanded to include nearly 400 titles!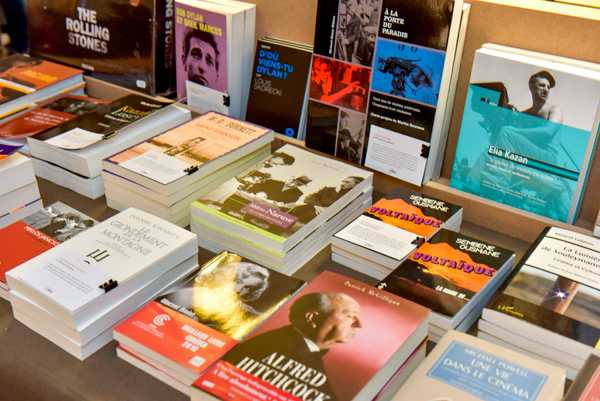 © Institut Lumière / Photo Jean-Luc Mège
To extend your cinema enjoyment, the spotlight is naturally on the Lumière 2016 lineup: Catherine Deneuve, Marcel Carné or Buster Keaton… find various books on personalities - actors or directors -honored this year.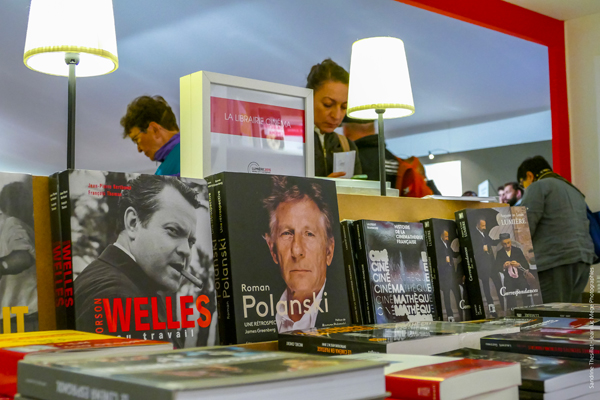 © Institut Lumière / Photo Sandrine Thesillat - Jean-Luc Mège Photographies

From Asia, with Park Chan-wook, Gong Li and Zhang Yimou, to the USA, with famous Hollywood actresses, the bookshop also includes works focused on Italy or France (among many others), presenting a real panorama of worldwide cinema through biographies, photo albums and analyses.
To celebrate the release of Journey Through French Cinema by Bertrand Tavernier, you'll find a selection of works on directors he honors. The bookshop also includes Bertrand Tavernier's personal literary favorites, as well as the Actes Sud collection of western novels L'ouest, le vrai, headed by the filmmaker.

A section called "From the page to the screen" features books adapted to the big screen, shown at Lumière 2016: Mississippi Mermaid, Tristana, Hustle, Port of Shadows, Love Story... for fans that like reading about films as much as watching them.

A selection of film magazines lets you immerse yourself in recent news of cinemas and caters to your movie buff passion: Positif, Cahiers du Cinéma, Jeune Cinéma, So Film… Leaf through new magazines like La Septième Obsession and Cine-bazar. You can also look up features from back issues of Positif on Marcel Carné or re-read interviews with Park Chan-wook or Gong Li.

Finally, the children of the festival are not forgotten: the youth section offers books that tell the story of film, its behind-the-scenes secrets and History, short stories to discover grand names of the cinema, like François Truffaut or Eric Rohmer. Also, find pop-up books based on the Universal monsters celebrated at this year's Lumière: the infamous Dracula and Frankenstein!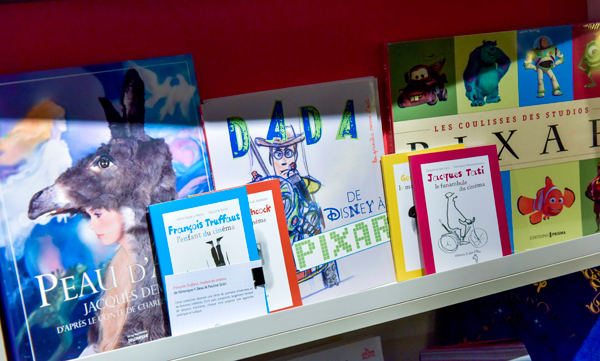 © Institut Lumière / Photo Jean-Luc Mège


A spotlight is on new and beautiful works, from classics to more exclusive publications, as well as rare finds: A reprint (especially for Lumière 2016) of the filming notebooks of Catherine Deneuve, À l'ombre de moi-même (The Private Diaries of Catherine Deneuve), and graphic novels by Walter Hill or Quentin Tarantino...
Schedule of book signings here
Opening hours:
Opens Friday, October 7 at 7pm
From Saturday 8 to Sunday 16 October: 10:30am to 9pm